Background
Forestry areas often comprise of conditions that are rough and steep terrain where access is difficult. Forestry equipment needs to have capabilities to handle these conditions. This is extremely important in fire management when life, property, and the environment are threatened. One of the versatile solutions that can be used effectively to operate in these conditions is a multi-purpose tracked transporter.
What is it?
The multi-purpose crawler (tracked) transporter is a multipurpose tracked water tank carrier machine. This equipment can be used for fast and direct firefighting as well as other silviculture operations like plant watering. A multi-purpose tracked transporter is fitted with two independent, expandable tracks which enable the machine to move over difficult terrain. The multi-purpose carriage can be broadened, improving the vehicle's stability. This tracked transporter is compact enough to work in previously forested areas or densely planted areas.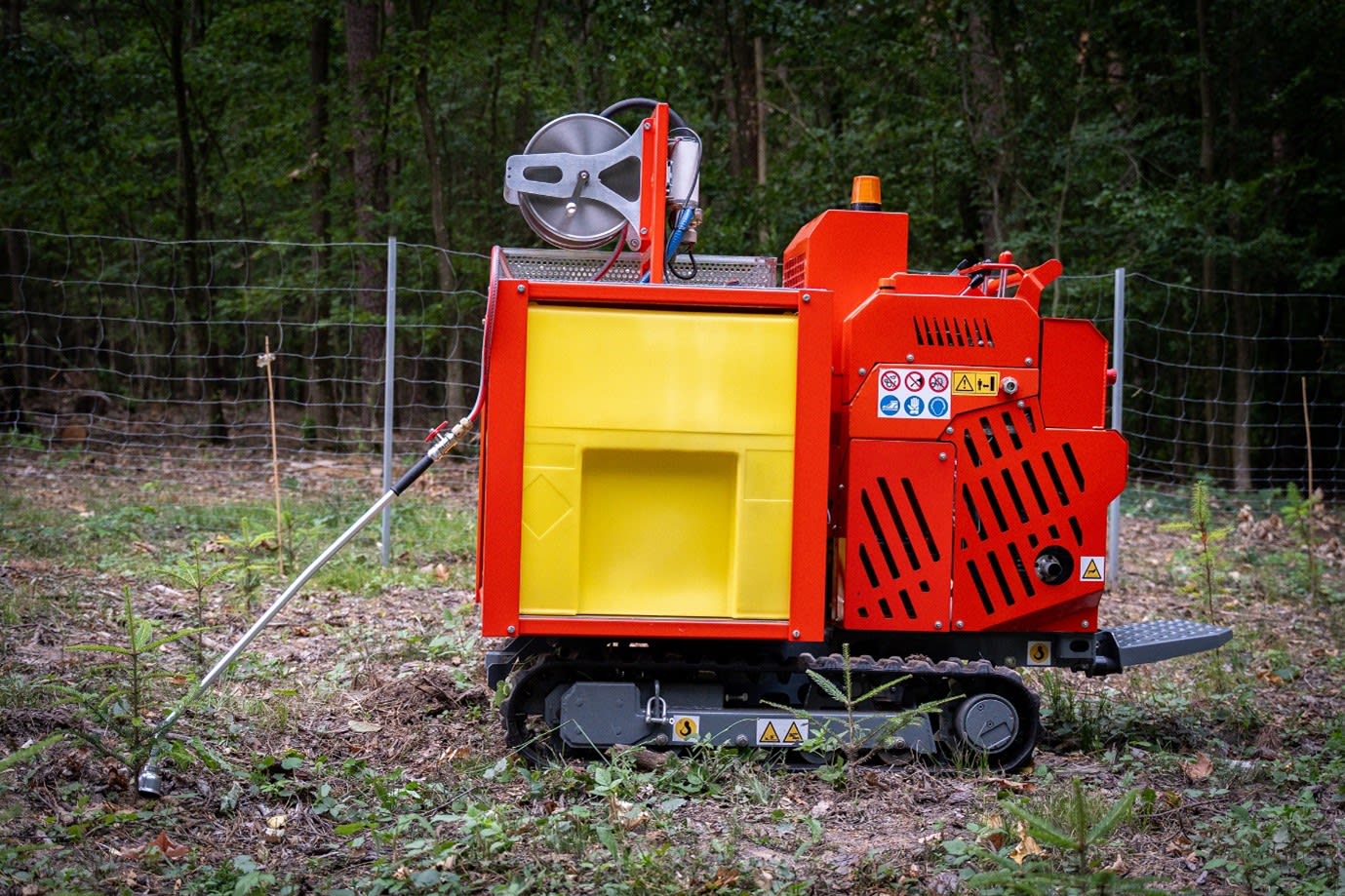 How it works?

The water tank is fitted with a low-pressure pump which is driven by a petrol Honda GX630 engine. The multi-purpose tracked transporter is fitted with expandable caterpillar tracks always ensuring stability and an optimum weight distribution.

Advantages:

• Mobile irrigation system

• Easy transport on rough terrain thanks to the tracked chassis

• Saves personnel and energy

• Suitable for reforestation work and tree nurseries

• Ideal machine for quick and direct forest fire fighting

• Great traction and stability on difficult terrain