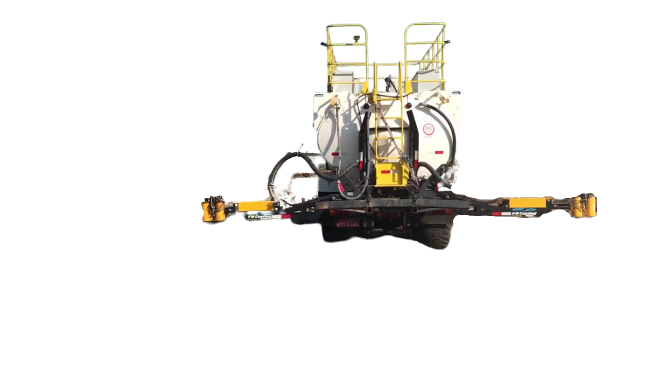 Images:PCMAF-IPEF 

What is it?

The irrigation machine is designed to identify the forest seedling planted on the ground and then irrigate autonomously. The FMCopling irrigation package is mounted at the rear of a 15 000 litres water tank truck – 6 x 4 Mercedes-Benz Axor 2831 – 305 kW, adapted for forest operations. The FM Copling irrigation machine has two hydraulic arms with nozzles (both sides) and a central fixed nozzle. The actuation of the hydraulic arms and the irrigation valves is carried out after processing the images generated by three RGB High-Resolution Cameras, 60 fps (optical sensors) on a a computer embedded inside the cabin.

What it does?

This unit irrigates three seedlings planted on the ground at once.It is able to cover up to 4.5 hectares with a full water tank. Furthermore, the machine can reach a maximum arm length of 3.4 m ± 0.6 m (left and right side) from the central nozzle position. It can also irrigate up to 5.0 litres per seedling, at a travel speed of around 3 km/h. The automated triple irrigator can irrigate up to 3 hectares per hour.
Other interesting information
This machine is the first version of the FM Copling triple irrigating machine evaluated in Brazil. It is classified as a Level 5 technology according to the Survey of Mechanization Level in Forestry.
For more information visit IPEF