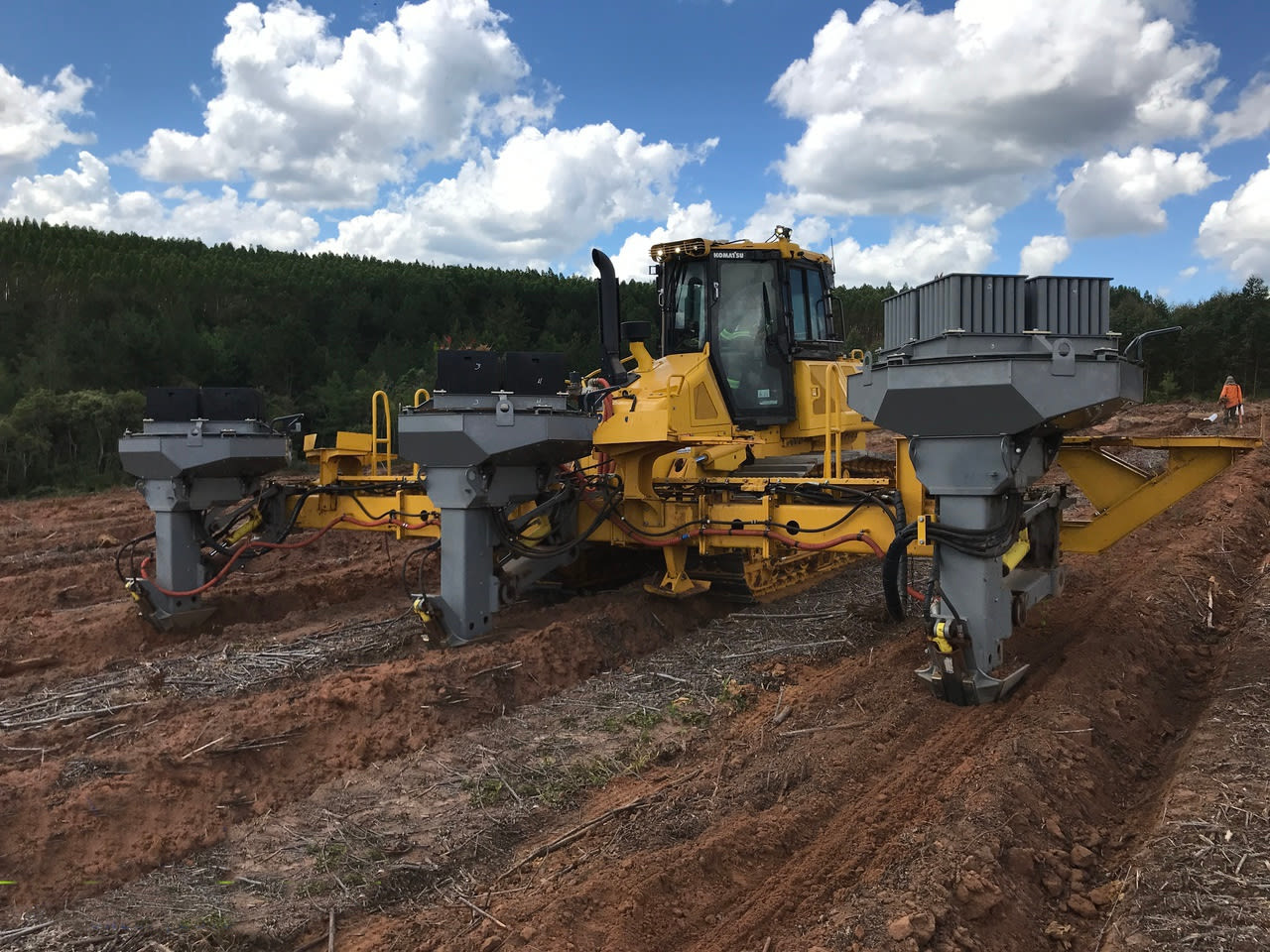 What is it?

The KOMATSU FOREST BR D61EM PLANTER is a machine designed to prepare the pit, plant and irrigate eucalypt seedlings. Is comprises of a Komatsu D61ex 15E0 – 125 kW tracked tractor, carrying three Bracke Forest B10 planting heads. Each head has the capacity to plant 196 seedlings before being refilled. The tracked dozer carrier pulls a 5000l tandem axle water tank which supplies water for irrigation during the planting process.

This machine was launched in Brazil and it is a first of its kind. It is capable of operating at spacings ranging between 3m or 3,5m between the planting heads. Each planting head can move sideways up to a maximum of 60cm to improve the positioning of seedlings.

What it does?

The triple planting machine plants and irrigates three seedlings at once. The machine also has an autopilot feature which enables the machine too drive infield using a pre-defined path. Seedling positioning is registered using a Hexagon system, which guides the planting heads without human action. The Komatsu planter is capable of planting and irrigating 900 seedlings/hour in its fully automatic mode, taking around 12 seconds per cycle. The machine runs at an estimated fuel consumption of 14-15l/hour.