Background

FAE was founded in 1989 and manufactures of heads for tractors, excavators, skid steers, special vehicles and tracked carriers for forestry, agriculture, road and demining work. So far FAE has produced more than 90 products and 400 models of their products. The range of heads that they produce includes forestry mulchers, cutters, stump cutters, stone crushers, soil stabilizers and multitask heads. Furthermore, FAE also produces tracked carries with cabs and remote-controlled tracked carries.
FAE Sonic head mulchers

When expanding its line of forestry mulchers FAE has produced models with Sonic technology for excavators which include the BL2/EX/SONIC, UML/HY/SONIC, UMM/EX/SONIC and UMM/EX/HP/SONIC. These mulcher heads are for excavators ranging from 8 to 36 tons in weight. The Sonic system ensures that the operating carrier and the FAE mulchers are completely aligned by automatically calibrating the mulcher's parameters. For significant boost in overall productivity of up to 30% the system continuously manages the mulcher's hydraulic settings. The Sonic system also minimises rotor stalling and shortness recovery time meaning that there's a quick recovery on the rotor's rpm. The Sonic technology is standard for the UML/SSL/SONIC forestry mulchers for skid steers however, it also available for the FAE PT-175 tracked carrier equipped with the FAE 140/U forestry mulcher and on the PT-300 with the 200/U or 300/U forestry mulchers.

FAE PT-300 Mulchers

To increase productivity and improve uptime in any working condition FAE has upgraded the PT-300 tracked mulcher with two technologies which are the Sonic and Active Power Management. The Sonic technology enables the mulcher to always work at maximum capacity moreover, it adjusts the torque in real time according to the force required for up to 30% therefore improving productivity. Active power management is an intelligent FAE system that automatically manages the machine's travel in relation to resistance absorbed by the rotor also it helps the machine to automatically adapt to the contour of the terrain allowing the operator to concentrate on the job.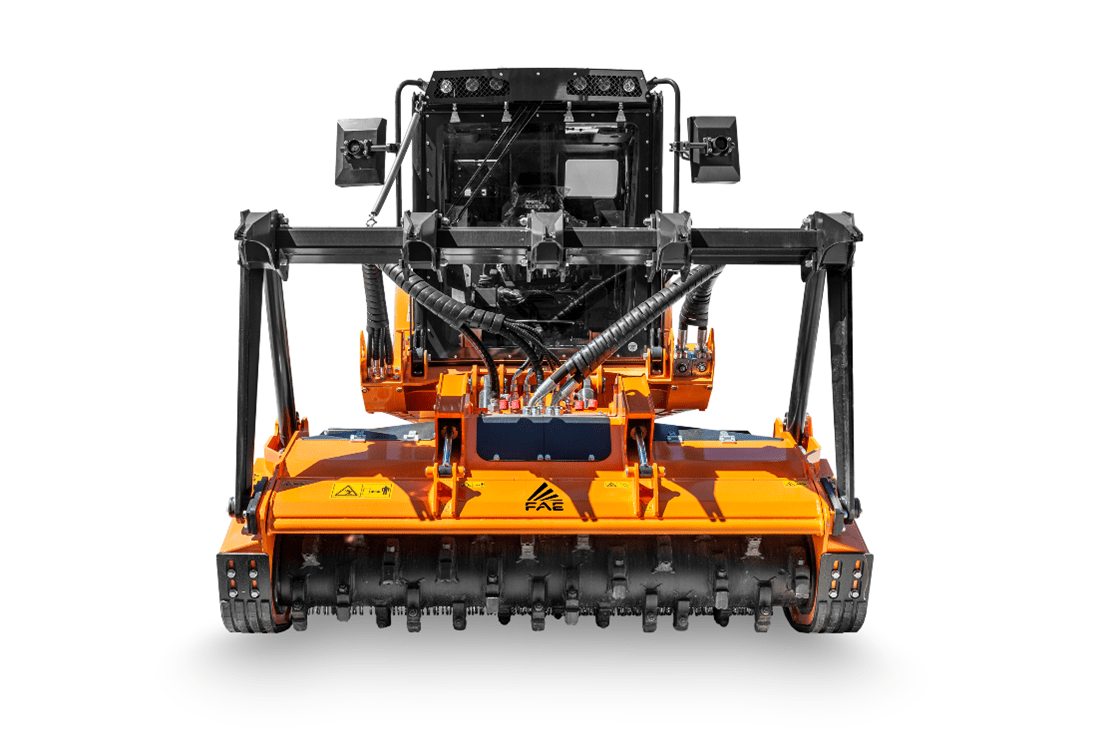 The PT-300 Forest Mulcher