Background
Finding solutions that are economically viable, productive and enhance the efficient application of resources is important for the sustainability of the forestry industry. In line with this objective Husqvarna has introduced the 321SP product which focuses on improved durability, ergonomics, and engineering for both the forestry and agriculture sector. According to Charles Henderson, Business Development Manager for Husqvarna, "their sprayers are widely used in silvicultural applications, which is significant considering that the forestry sector contributes around 1% of the GDP in South Africa. The forestry industry, like all other agricultural industries, faces unique challenges when it comes to tackling weeds, pests, and diseases. And this is where Husqvarna's products make an impactful difference to the bottom line."
What is it?
The 321SP Portable Sprayer is the latest model from the Husqvarna stable. This portable sprayer is compact and easy to use and has been designed with a robust 25mm tube frame that is durable enough for everyday use. It is lightweight, portable and powerful, with an impressive spraying coverage area of up to 700m2, making it well suited for far-to-reach areas, and perfect for small-farm crop care. Forestry applications which involve pre plant spraying, spraying of conservation areas or firebreak tracer lines amongst many other applications require robust and efficient tools such as the 321SP portable sprayer.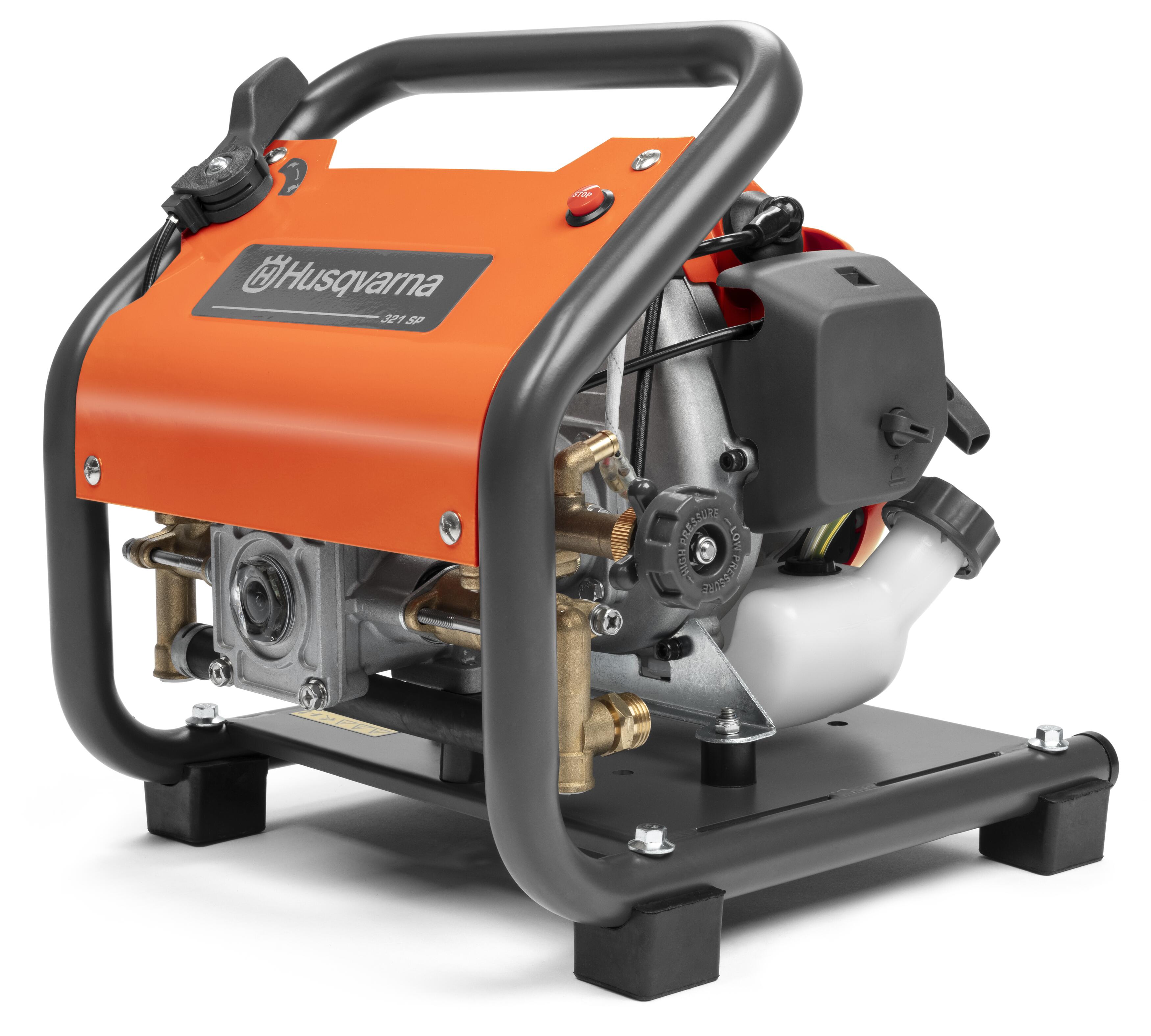 Ten features that set this sprayer apart:

1. Robust frame: Strong 25mm tube frame protection with a built-in handle, designed inside the frame to minimise potential damage during transport, or if the unit rolls over.

2. Smart start: Easy pull starter with unique spring assistance.

3. Convenient front control panel: Unique design makes the throttle lever and stop switch easily accessible.

4. Common spare parts: Cross-compatible parts from other Husqvarna models make repair requirements simple.

5. Strong and reliable: Powerful pump delivery for professional light forestry use, with a 2- stroke engine.

6. Low vibration system: Rubber frame base with pump and engine mounting dampers.

7. Far-reaching accessories: 15m of delivery hose allows easy movement around the field to spray crops.

8. Longer non-stop usage: It can be connected to a large chemical tank allowing for extended use.

9. Portable and powerful: Easy to move around the property for positioning in the best location, delivering a strong spraying performance.

10. Clever nozzle technology: An innovative design guarantees the best chemical adherence due to the micro drops dispensed from the nozzle.
Specifications of the 321SP