What is it?
In forestry dealing with residues such as stumps is complex, slow and expensive. The Dipperfox Stump Crusher 850 Pro is a robust stump removal tool which can be attached to an excavator-based carrier. The tool is easy to configure because it is fully hydraulic. For the tool to function, it requires a minimum power output of 74kW, pressure of 180 – 350 bar, oil flow of 110 – 220 l/min and an excavator weighing 14 – 30 tons.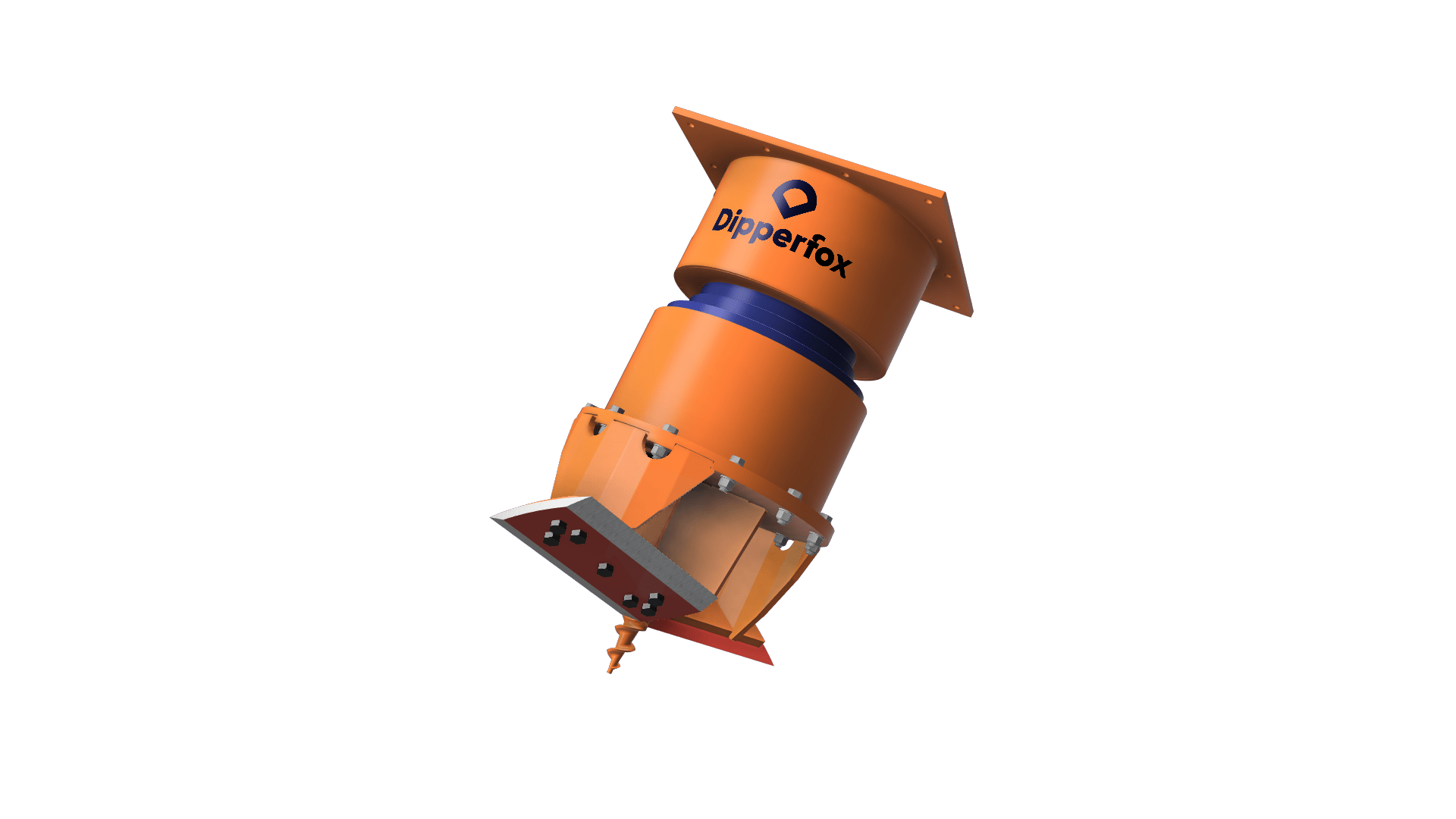 How it works?
The stump crusher's centre screw is positioned in the middle of a stump and the rotating blades then crush the material into 40-50mm wood chips. It has a dynamic gearbox which enables it to drill up to 900mm, from the ground. This tool can crush up to 180 stumps in one hour (20 – 30 seconds per stump). For a detailed time study, watch video of the tool in action below.

Other interesting information
The crushed wooden material is chipped into coarse material and can be used as fertilizer on the site. Furthermore, this stump crushing tool significantly improves accessibility to the forest site for subsequent mechanised forest regenerations activities like planting and weeding. For details on the stump crushing tool, refer to the attached specifications.
Find the Dipperfox Stump Crusher 850 Pro specifications sheet attached