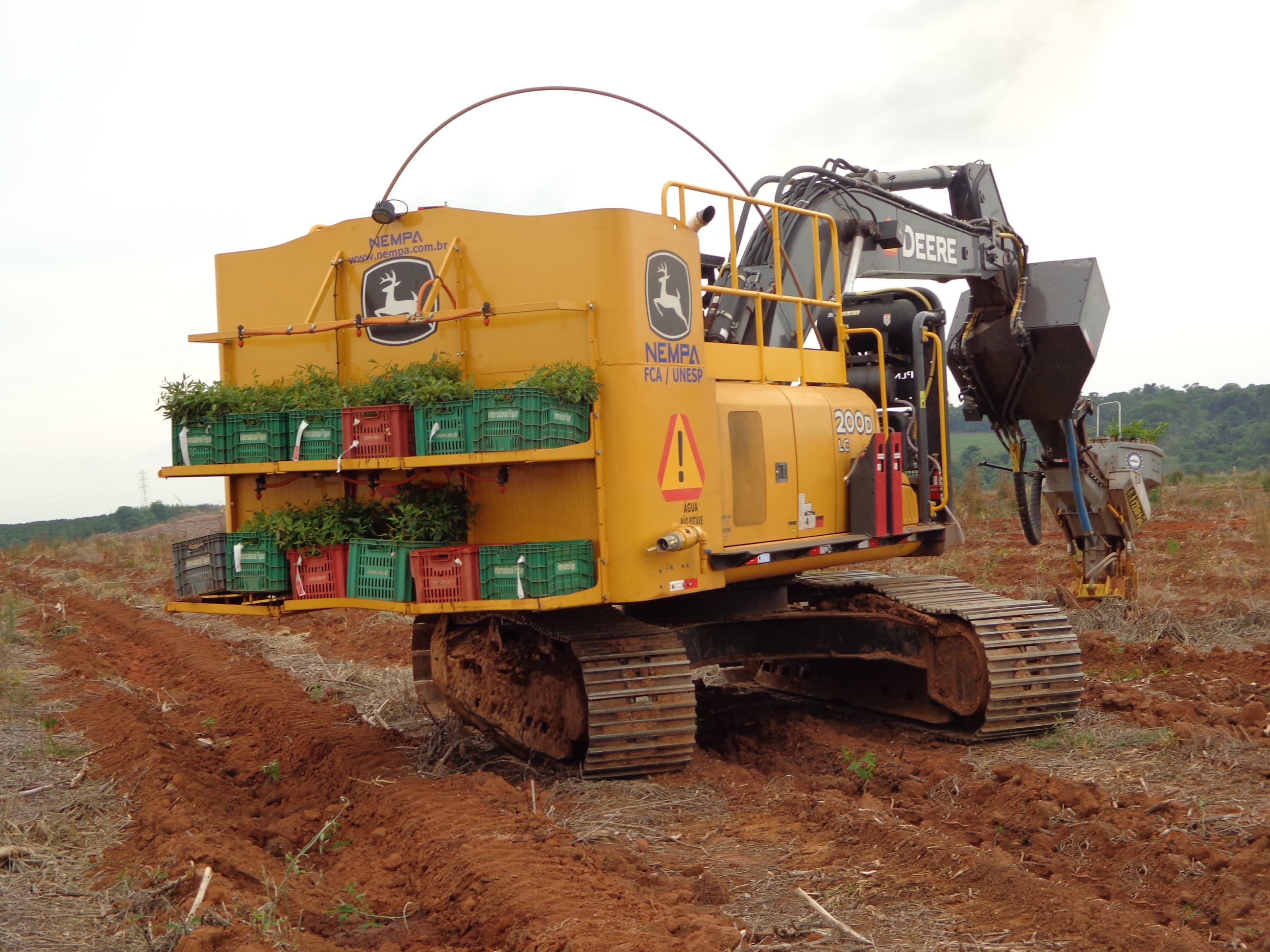 What is it?

The Bracke Planter P11.a (Brazil version) is a single excavator-based machine designed to prepare the soil, plant, irrigate and fertilize eucalypt seedlings. The Bracke planting head is mounted on a John Deere 200 D LC hydraulic excavator – 119 kW, fully adapted for forest operations. The Bracke planter has a capacity of 72 pipes (carousel) and each pipe has a diameter of with 60 mm. The machine also has two new buckets added to the excavator boom to store up to 1m3 of granular fertilizer. The base machine modification includes the replacement of the solid ballast with 3,500 liter water tank. Behind the water tank the machine has shelves installed to carry the seedlings to the site. The seedlings are kept moist during transportation by using a timed irrigation system.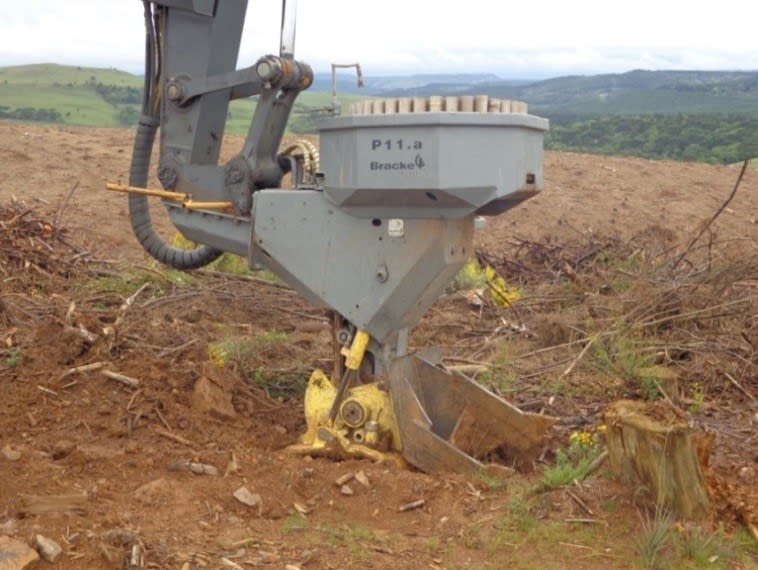 Image: Rafael Soler
What it does?

This unit prepares the ground with a triple ripper (up to 40 cm depth) adapted from the conventional Bracke P11.a. This configuration replaces the standard mounding unit. Furthermore, the machine can reach a maximum boom length of 9.45m from a single position. The Bracke P11.a planter can prepare the soil, plant, and irrigate 222 seedlings per hour.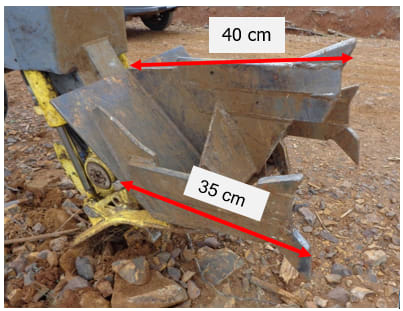 Image: Rafael Soler
Other interesting information 

This machine is one of the first versions of the Bracke Planter evaluated in Brazil. It is classified as a Level 5 technology according to the Survey of Mechanization Level in Forestry.